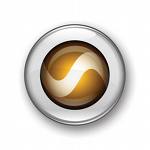 We also offer voice-over work and production of jingles for broadcast and film.
Our studio is equipped with Pro Tools 8.0 LE, a well known worldwide as the "state of the art" recording format. This is supported by the Digidesign Control 24 mixing console and Focusrite pre-amps. We've spared no detail in getting you the best sound possible. This studio is setup with three amp isolation booths, and an acoustic guitar/vocal booth in addition to a huge main isolation room.

Rates:

$50/Hour (Minimum Six (6) Hours) Note: You may utilize you six hours anyway you want!
Lockouts $500/day (no minimum, up to 10 hours/day)

Rates include:

A knowledgeable studio engineer
All recording mics and sound gear at engineer's discretion
All the fun you can have without inflicting property damage
All sessions are burned directly to CD audio so you can listen to your work on your way home from the session.

Regardless of your budget or the type of project, we know we can get the sound you want from recording. Remember, we are musicians like you. We welcome artists of all styles and levels. We love to offer our advice to help you get to the next level. In addition, your recorded data is kept on file for at least 6 months just incase you need to come back and rework a song.